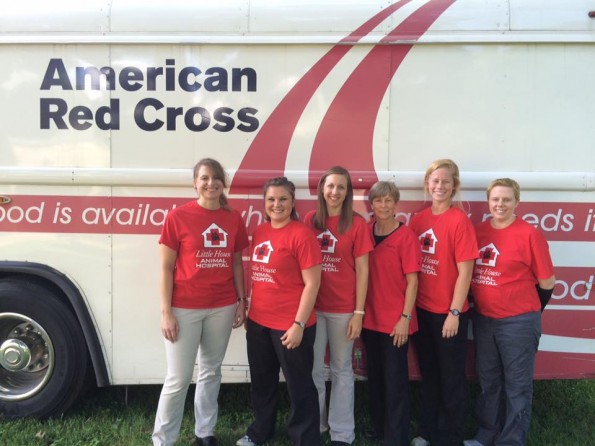 Call us at 615-791-9148 to find out when the next blood drive is and schedule a donor appointment. You may also download the Red Cross's new blood donor app to schedule an appointment, receive appointment reminders, manage your donations, and much more! You can find it at the app store!
Besides daily efforts to serve the health and well-being of our animal patients, we are also very aware of our opportunity to actively serve in our community.
One of the ways we have chosen is to hold blood drives right here at Little House, four times a year, partnering with the local Red Cross. If you would like to be a donor, please call us at 615-791-9148 for the next date. We would be thrilled to have your support.
Nashville and surrounding counties are in constant short supply of human blood just responding to ongoing demand. In the event of a disaster, that need is ever more critical. Please go to www.redcross.org (http://www.redcross.org/) to learn more about why this is such an important yet simple donation you can give.
Helping save lives by donating blood is directly connected to another link on our website's menu – "Disaster Preparedness." We encourage you to take a look. It contains excellent, practical information to help ensure the safety and well-being of your pet(s) should an unexpected event occur.